At inPCS we have been writing bespoke database software for local businesses for over 20 years helping them manage their jobs and workforce more efficiently. These databases are written in house to the customers specification therefore being completely tailor made for the business and functions they were designed for. These databases are designed in Borland Delphi design software and are capable of over 1 million records and are capable of supporting up to 50 simultaneous users, depending on server and workstation specifications.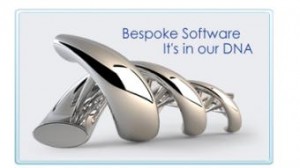 Databases that P C S have designed recently include :

Insurance Policy System


Job Control Booking System


Gas Engineers Service Database


O2 Revenue Share


Car Parts Request Database


Beach Hut Control System


Wholesale Food Database
We are also supply & install a wide range of packaged software, including the new Microsoft office 365 suite of programs.
Click on the below logo for more details.

For more information on one of the above mentioned databases or to discuss your own database requirements please contact us.